Biography
Dwane Dixon
Dwane Dixon is a singer-songwriter, guitarist and music entrepreneur with four self-produced, all-original blues albums to his credit. Based in Montreal, Canada he is a 20-plus year veteran of the local music scene. 
A true ambassador for the blues rock of the late 60's & 70's, he pours body and soul into the genre, drawing influences from Jimi Hendrix, Billy Gibbons and Jimmy Page at the height of their powers. 
In his own words, "I grew up on the blues-based rock of the 60s and 70s and that music brought me back to the roots. I discovered Led Zeppelin and the Allman Brothers long before I knew Howling Wolf or John Lee Hooker. In reality it was Jimmy Page that really initiated me into the blues. Upon hearing the opening guitar lick of Since I've Been Loving You, I was hooked!" 
For about a decade, Dwane travelled around North America performing mostly one-night stands and fly-in engagements in a corporate-party band from the late 1990s until 2010.  After 12 long years of playing cover music, he decided to place an ad on Craigslist looking to start a "Texas Blues Trio". It didn't take long before his trio, "Rio Grande" was booking 100 shows per year.
Being equally at ease on stage as in the studio, Dwane decided that it was time to make an album, in his ad hoc home studio, that would celebrate this new direction and to pay homage to the great players that inspired him.
In 2013 his debut album, Black Satin Blues was released. Music blogger Pete "Blewsman" Lauro called the song, Long Way From Loving You, "Six and a half minutes of pure, blues bliss" and "song of the year material...".
Another song, Devil is Knocking, got regular airplay on a local classic rock station. It wasn't long before Dwane Dixon Band was playing 120 shows/year with solo performances rounding out the schedule to top 200.
In 2016 Dwane released the follow-up album, Working Man Blues and then, in 2019, his first solo album, Betting on a Gambling Man.
Since March 2020, Dwane has performed assorted virtual and live shows and also released a digital album of 8 songs entitled, 14 Days in the Hole Volumes 1 & 2 all of which were written, produced and performed by Dwane Dixon between the months of April and June 2020.
His music is currently enjoying regular airplay on several internet, satellite and FM radio stations in Canada, the United States, the UK, Germany and Australia and has held a Top 50 chart position on Stingray Music Canada and Roots Music Report Canada for over a year.
You can find Dwane Dixon music almost anywhere digital music is consumed including Spotify, Itunes, Amazon Music and Google Music.
Dwane is currently working on his fifth album due out in late 2021.
Reviews and Press:
"Dixon's guitar tone is fat and meaty with cool Frank Marino like phrasing, broad stereophonic wizardry and tight bottom." ­ Bman Blues Report
https://www.bmansbluesreport.com/2021/05/dwane-dixon-betting-on-gambling-man-new.html
________________________________________
"I Buried Your Bones is a particular gem of a song." ­ Blues Blast Magazine
" He has a fine, powerful voice...... Gloriously frenetic playing..." ­ Blues Blast Magazine
https://www.bluesblastmagazine.com/dwane-dixon-betting-on-a-gambling-man-album-review/
________________________________________
"His standout songwriting, singing, and guitar work will leave listeners wanting to hear more. Blues rockers will find much to enjoy with this release."  ­ Blues Bytes
http://www.bluenight.com/BluesBytes/wn0820.html
_________________________________________
"Blues with some twang and southern spice thrown in", "ripping guitar over a hypnotic rhythm section...." ­ The Rock Doctor
https://gonzookanagan.com/music-reviews-by-the-rock-doctor-nov-17-2019/
Nominations :
In 2014 Dwane was nominated for two LYS Blues Awards:
    1. Blues-Rock Album of the Year
    2. Performance of the Year
Discography :
BLACK SATIN BLUES (2013) (Self Produced)
WORKING MAN BLUES (2016) (Self Produced)
BETTING ON A GAMBLING MAN (2019) (Self Produced)
14 DAYS IN THE HOLE (2020) (Self Produced)
Website and Social Media :
www.DwaneDixon.com
www.Facebook.com/DwaneDixonMusic
 www.YouTube.com/DwaneDixonVideos
Selected Shows :
Montreal International Jazz Festival - 2014, 2018
Tremblant International Blues Festival - 2014, 2016, 2017, 2019
Trois Rivieres en Blues - 2017, 2018, 2019, 2020
Edmunston Jazz and Blues Festival - 2018, 2019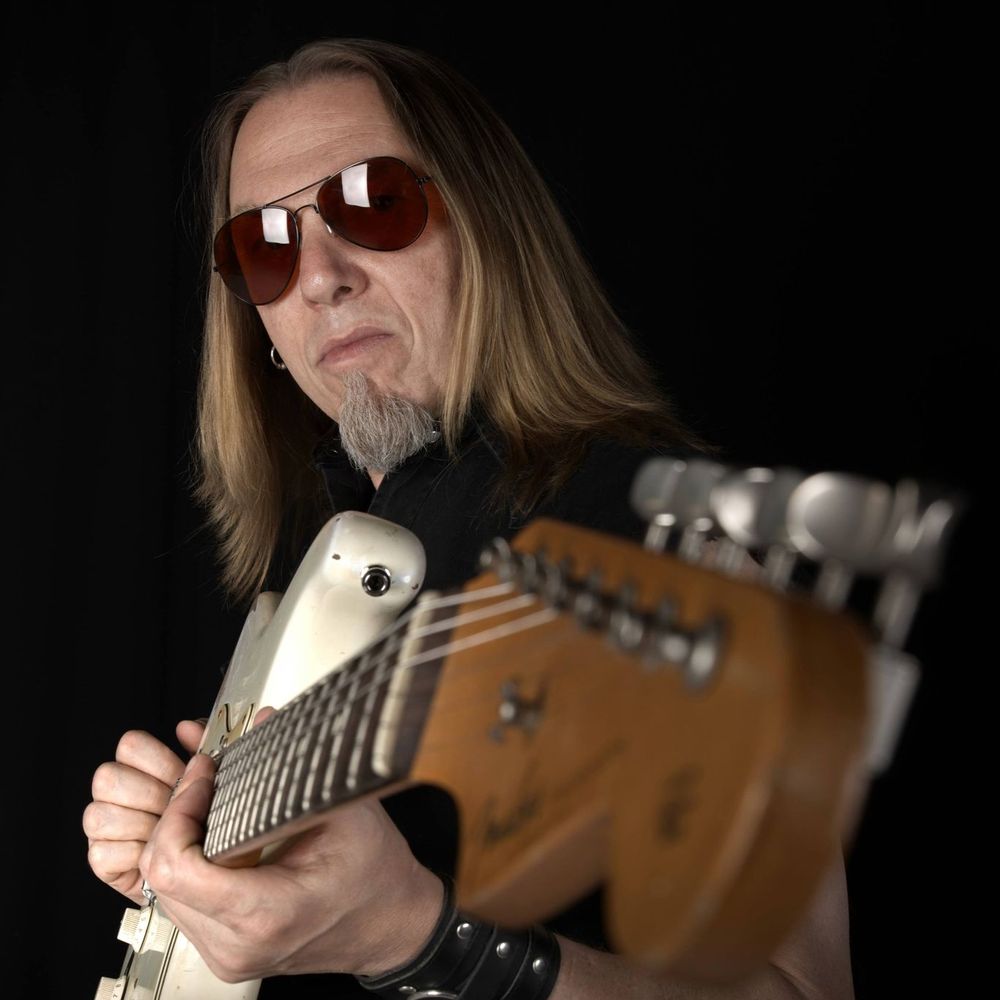 Dwane Dixon
Biographie
Dwane Dixon est un auteur-compositeur-interprète, guitariste et entrepreneur dans le domaine de la musique qui a à son actif quatre albums blues originaux autoproduits. Établi à Montréal, au Canada, il est un vétéran de la scène musicale locale depuis plus de 20 ans.
Véritable ambassadeur du blues rock de la fin des années 60 et des années 70, il se donne corps et âme au genre puisant ses influences chez Jimi Hendrix, Billy Gibbons et Jimmy Page au sommet de leur art.
Pour reprendre ses propres mots, « J'ai grandi avec le rock à saveur blues des années 60 et 70 et cette musique m'a ramené aux racines. J'ai découvert Led Zeppelin et les Allman Brothers bien avant de connaître Howling Wolf ou John Lee Hooker. En réalité, c'est Jimmy Page qui m'a réellement initié au blues. Dès que j'ai entendu les notes de guitare au début de Since I've Been Loving You, j'ai été vendu! ».
Pendant une dizaine d'années, Dwane a parcouru l'Amérique du Nord en jouant principalement lors de spectacles d'un soir et d'engagement aller-retour dans un groupe de musique corporatif de la fin des années 90 jusqu'en 2010.
Après 12 longues années à jouer des reprises, il a décidé de passer une annonce sur Craiglist pour créer un « Texas Blues Trio ». Il n'a pas fallu longtemps avant que son trio « Rio Grande » offre une centaine de spectacles par année.
Étant aussi à l'aise sur scène qu'en studio, Dwane a décidé qu'il était temps de faire un album, dans son studio maison improvisé, album qui célébrerait cette nouvelle direction et rendrait hommage aux grands artistes qui l'ont inspiré.
En 2013, son premier album Black Satin Blues est sorti. Le blogueur de musique Pete « Blewsman » Lauro a qualifié la chanson Long Way From Loving You de « six minutes et demie de pur bonheur blues » et de « calibre de chanson de l'année... ».
La chanson Devil is Knocking a régulièrement joué sur les ondes d'une station locale de rock classique. Il n'a pas fallu longtemps pour que le Dwane Dixon Band offre 120 spectacles par années. Si on compte les performances en solo, on atteint 200 spectacles annuels.
En 2016, Dwane a fait paraître son deuxième album, Working Man Blues et par la suite, en 2019, son premier album solo, Betting on a Gambling Man.
Depuis mars 2020, Dwane a offert des spectacles tant virtuels qu'en personne et a également lancé un album numérique de huit chansons intitulé 14 Days in the Hole Volumes 1 et 2. Toutes les chansons de cet album ont été écrites, produites et interprétées par Dwane Dixon et ce, entre les mois d'avril et juin 2020.
Sa musique est actuellement diffusée sur une base régulière sur plusieurs stations de radio internet, satellite et FM au Canada, aux États-Unis, au Royaume-Uni, en Allemagne et en Australie. Elle figure depuis plus d'un an dans le Top 50 de Stingray Music Canada et Roots Music Report Canada.
Vous pouvez trouver la musique de Dwane Dixon sur presque toutes les plateformes numériques, notamment sur Spotify, ITunes, Amazon Music et Google Music.
Dwane travaille actuellement sur son cinquième album dont la sortie est prévue vers la fin 2021.
Critiques et presse :
« Le son de guitare de Dixon est riche et robuste, avec un phrasé cool à la Frank Marino, une grande magie stéréophonique et des graves impeccables ». – Bman Blues Report
https://www.bmansbluesreport.com/2021/05/dwane-dixon-betting-on-gambling-man-new.html
_____________________________________
« I Buried Your Bones est un joyau particulièrement exceptionnel ». – Blues Blast Magazine
« Il a une voix fine et puissante... Un jeu glorieusement frénétique... ». – Blues Blast Magazine
https://www.bluesblastmagazine.com/dwane-dixon-betting-on-a-gambling-man-album-review/
____________________________________________
« Son écriture, son chant et son jeu de guitare exceptionnels pousseront les auditeurs à en redemander. Les amateurs de blues rock trouveront beaucoup de choses à apprécier dans cet album ». – Blues Bytes
http://www.bluenight.com/BluesBytes/wn0820.html
____________________________________________
« Du blues assaisoné d'une sonorité épicée du sud », « guitare rugissante sur une section ryghmique hypnotique... ». ­ The Rock Doctor
https://gonzookanagan.com/music-reviews-by-the-rock-doctor-nov-17-2019/
Nominations :
En 2014, Dwan a été nominé pour deux LYS Blues Awards :
    1. Album blues rock de l'année
    2. Spectacle de l'année
Discographie :
BLACK SATIN BLUES (2013) (autoproduit)
WORKING MAN BLUES (2016) (autoproduit)
BETTING ON A GAMBLING MAN (2019) (autoproduit)
14 DAYS IN THE HOLE (2020) (autoproduit)
Site web et médias sociaux :
www.DwaneDixon.com
www.Facebook.com/DwaneDixonMusic
 www.YouTube.com/DwaneDixonVideos
Spectacles en vedette :
Festival international de jazz de Montréal - 2014, 2018
Festival international Blues de Tremblant - 2014, 2016, 2017, 2019
Trois-Rivières en Blues - 2017, 2018, 2019, 2020
Festival de jazz et de blues d'Edmunston - 2018, 2019